China's 10 largest coal mining groups (in terms of production) produced 1.98 billion tonnes of raw coal during January-October 2023, rising 72.49 million tonnes or 3.80% year on year, according to statistics released by China National Coal Association.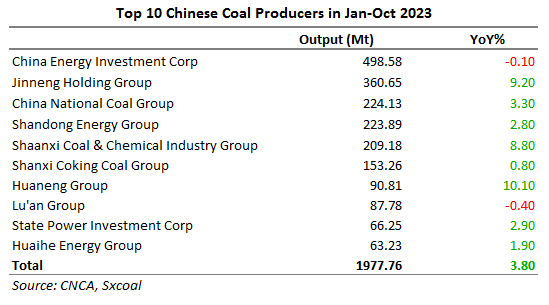 Their coal production represented 51.7% of China's total coal production, which reached 3.83 billion tonnes, a 3.1% rise year on year during the same period, according to data of the National Bureau of Statistics.
China's produced 390 million tonnes of coal in October, up 3.8% from the year prior, and coal imports surged 66.8% to 380 million tonnes over the first ten months .